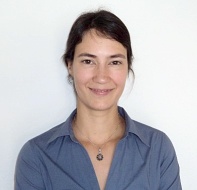 Dr. Ursula Kluwick
Senior Assistant
Modern English Literature
E-Mail

Office

B 263

Postal Address

Department of English
Unitobler
Länggassstr. 49
CH – 3000 Bern 9

Consultation Hour

by appointment
Ursula Kluwick studied English and Russian Literatures and Languages at the University of Vienna, Austria before coming to Bern in 2007. She holds a Marie Heim-Vögtlin fellowship, awarded by the Swiss National Science Foundation, and is now completing her post-doctoral project on representations of water in Victorian literature.
Ursula Kluwick is a member of the DFG-Netzwerk "Ethik und Ästhetik in literarischen Repräsentationen ökologischer Transformationen." (2013-2015; network leader: Jun.-Prof. Dr. Evi Zemanek, Albert-Ludwigs-University of Freiburg)
http://portal.uni-freiburg.de/ndl/forschung/dfg_netzwerk
Postdoctoral Project (Habilitationsprojekt): "Fictions of Fluctuation: Water in Victorian Literature"
Teaching
University of Bern (since 2007)
3 Lectures
Core Curriculum Literature (BA Lecture, 1st year; methodology and textual analysis)
"Representing Nature" (MA historical survey lecture course, covering the period from the early modern age up to the present, with a particular focus on the long nineteenth century)
"Introduction to the Fantastic in Literature" (BA & MA lecture course, co-taught with Irmtraud Huber; non-realist forms of literature and film, with a particular focus on Romantic literature, the gothic, and Victorian novels)
Various modules and lectures on historical fiction, the early modern period, and magic realism for survey lectures (BA, 2nd & 3rd years)
2 MA Seminars
"The World of Charles Dickens" (MA seminar)
"'Twixt Land and Sea: The Beach in literature" (MA seminar, with Virginia Richter)
5 BA Seminars
"Magic Realism" (BA seminar, 2nd & 3rd years; co-taught with Irmtraud Huber)
"(Post)Colonial Waters" (BA seminar, 2nd & 3rd years; postcolonial theories and concepts & (post)colonial water texts from the Victorian to the present)
"Theorising the Brontës" (BA seminar, 2nd year; literary theory & Victorian literature)
"Greening the Bard" (BA seminar, 2nd year; Shakespeare and ecocriticism)
Literature Module I (BA seminar, 1st year; textual analysis)
University of Vienna (2004-2007)
1 Lecture
Introduction to the Study of Literatures in English (BA lecture, 1st year)
3 BA Courses
"The Individual and Society" (BA seminar, 2nd year; Romantic poetry, modernist drama & contemporary fiction)
Magic Realism (BA seminar, 2nd year)
Tutorial sessions in English literature
University of Cardiff (2009)
1 Seminar
"Magic Realism: Origins and Definitions" (BA seminar)
Publications
Monograph
2011. Exploring Magic Realism in Salman Rushdie's Fiction. Routledge Studies in Twentieth Century Literature. New York and London: Routledge.
Edited Volume
2015. with Virginia Richter. The Beach in Anglophone Literatures and Cultures: Reading Littoral Space. Aldershot: Ashgate, 2015 (in press)
Recent Articles
2014. "Talking About Climate Change: The Ecological Crisis and Narrative Form." The Oxford Handbook of Ecocriticism. Ed. Greg Garrad. Oxford: Oxford UP. 502-516. (online publication date: March 2014; DOI: 10.1093/oxfordhb/9780199742929.013.029)
2014. "The Coast as a Site of Ecological Haunting in Iris Murdoch's The Sea, The Sea and Daphne du Maurier's Rebecca." Navigating Cultural Spaces: Maritime Places. Ed. Anna Horatschek, Yvonne Rosenberg and Daniel Schäbler. Spatial Practices 18. Amsterdam: Rodopi. 237-255.
2013. "The (Inter)Disciplinarity of Postcolonial Research." Postcolonial Studies Across the Disciplines. Ed. Jana Gohrisch and Ellen Grünkemeier. Cross/Cultures 170. Amsterdam, New York: Rodopi. 341-347.
2012. "The Tempest Re-Envisioned: Encounters with the Sea in Iris Murdoch and Derek Jarman." Shakespeare's (Un)fortunate Travellers: Maritime Adventures across the Genres. Shakespeare Seminar 9 (2011). Ed. Christina Wald and Felix C. H. Sprang: 53-65.
http://shakespeare-gesellschaft.de/fileadmin/media/WSO/SSO_9_2011_Ursula_Kluwick_.pdf
2011. "Waters of Paradise: The English Patient." Projections of Paradise: Ideal Elsewheres in Postcolonial Migrant Literature. Ed. Helga Ramsey-Kurz with Geetha Ganapathy-Doré. Cross/Cultures 132. Amsterdam: Rodopi. 179-193.
2009. "The Personal and the Public: Michael Ondaatje's Historiographic Metafiction and the Question of Political Engagement." A Sea for Encounters: Essays Towards a Postcolonial Commonwealth. Ed. Stella Borg Barthet. Cross/Cultures 117. Amsterdam: Rodopi. 273-286.
2009. "Magic Realism and the Illegitimate Empire." Stories of Empire: Narrative Strategies for the Legitimisation of an Empirical World Order. Ed. Christa Knellwolf and Margarete Rubik. ELCH 33. Trier: WVT. 219-231.
2009. "Postcolonial Literatures on a Global Market: Packaging the 'Mysterious East' for Western Consumption." Translation of Cultures. Ed. Petra Rüdiger and Konrad Gross. Cross/Cultures 106. Amsterdam: Rodopi. 75-92.
Conference
Twixt Land and Sea: The Beach in Literature, Film and Cultural Theory. University of Berne, 18-20 June 2009 (together with Prof. Dr. Virginia Richter, University of Berne, and Prof. Dr. Julika Griem, Technical University of Darmstadt, Germany)
http://www.ens.unibe.ch/content/research/conferences/2009___
Research
Research Interests
Victorian literature & culture, contemporary literature (especially fiction), representations of nature (especially water and climate change), ecocriticism, postcolonial literatures and cultures, non-realist forms of writing (especially magic realism and the fantastic)
Education
March 2001 University of Vienna (Ph.D. summa cum laude in English February 2005 Literature)
October 1995 University of Vienna (M.Phil 1st Class in English Language and March 2001 Literature/Russian Language and Literature)
September 1998 University College London, Department of English (Socrates March 1999 Exchange Programme)
Work History
Since March 2014 Marie Heim-Vögtlin Fellow, Swiss National Science Foundation; Department of English, University of Bern
Since October 2007 Lecturer in Modern English Literature, Department of English, University of Berne, Switzerland
January 2004 - September 2007 Lecturer in English Literature and Cultural Studies, English Department, University of Vienna, Austria
March 2003 - June 2003 Research Assistant, Prof. Margarete Rubik, English Department, University of Vienna
October 2000 - January 2004 Academic Tutor, English Department, University of Vienna