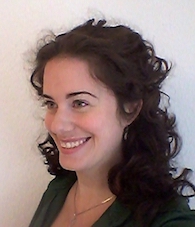 Ricarda Wagner
Postdoctoral Researcher
Medieval English Studies
Phone

E-Mail

Office

B 267

Postal Address

Department of English
Unitobler
Länggassstr. 49
CH – 3012 Bern

Consultation Hour

by appointment
Ricarda Wagner studied English, German, and Classics at the Universities of Heidelberg and Cambridge. She completed her PhD dissertation on "Entangled Displacements. Exile and Medieval European Literature" in September 2017. Before coming to Bern in October 2017, she served as Assistant in medieval language and literature at the German Department at the University of Heidelberg. In her current post-doc project, she explores the relations between humans and material objects in medieval hagiography.
Research Interests
Early medieval literature of Britain, Scandinavia, and Germany; comparative medieval literature; exile and postcolonial studies; hagiography; material culture studies.
Teaching
At the University of Bern:
Early Medieval Books: Making and Meaning
All Things Considered: Approaching Medieval Text through Objects
"No such thing" Swords, Rings, and other Material Objects in Old English Literature
At the University of Heidelberg:
Odin's Drink and Gisli's Dream: Introduction to Old Norse literature and language
Introduction to Medieval Studies
Court – Town – Forest – Park: Literary Spaces in Medieval Studies and Modern Linguistics (team-taught with Katharina Jacob)
Reading Medieval Epics: Beowulf, Nibelungenlied, Chanson de Roland
Miracles, Torture and Holy Heroes: Medieval Hagiography
Old Texts and New Ideas: Literary Theory and Cultural Studies read Medieval Literature (team-taught with Michael Ott)
Wolfram's Parzival
European Love Lyrics of the Middle Ages
Monsters of the Middle Ages
Academic Reading, Writing, and Research Skills
Publications
"Dead Writing Matters? Materiality and Presence in Medieval German Narrations of Epitaphs" (with Ludger Lieb). In: Irene Berti et al. (eds.). Writing Matters: Presenting and Perceiving Monumental Texts in Ancient Mediterranean Culture. Berlin/München/Boston, De Gruyter 2017. 15–26.
"Philologie als Enträtselung der Welt? Das altenglische Exeter Book Riddle 43". In: Ekkehard Felder and Ludger Lieb (eds.). Texte – Seit 1386: Gedichte – Kurzprosa – Sprachdaten. Von Heidelberger Wissenschaftlern in der Akademischen Mittagspause vorgestellt und erläutert. Heidelberg, Winter Universitätsverlag 2016. 69–74.
"Parzival's Fear and Werther's Loathing – Teaching Emotions in Medieval and Modern Literature to High School Students in Germany: An Experiment" In: The Once and Future Classroom 13.1 (2016).
"Beyond the Hall: Diasporic Constructions of Home and Belonging in Beowulf, The Wanderer, and The Seafarer." In: Florian Kläger and Klaus Stierstorfer (eds.). Diasporic Constructions of Home and Belonging. Berlin/Boston, De Gruyter 2015. 369–387.
Research
Comparative Medieval Literature
My research is guided by a wildly comparative, multilingual and transregional approach to medieval literature that is not limited by the linguistic and geographic borders defined by national philologies. Geographically, I concentrate on the medieval North (the British Isles and Scandinavia), Germany, and France. Temporally, my focus lies in the ninth through the twelfth centuries.
Dissertation
In my PhD dissertation on 'Entangled Displacements. Exile and Medieval European Literature', I have examined discourses of dislocation in Old English and other medieval literatures. While there is no cultural community of any time or place that does not know experiences of exile, 'exile literature' is taken most often to refer to modern literary accounts of displacement. My dissertation seeks to redress this bias and investigates questions of alienation and belonging in Old English poetry, Old Norse sagas, Old French lais, Castilian epic, Latin Carolingian court poetry, and Middle High German tales of empire.
Current projects
My current research focus is material culture studies. My post-doc project centres on saints' lives from medieval Britian, Scandinavia, and the Continent. I aim to discover what hagiography can tell us about how the Middle Ages understood the categories of 'person' and 'thing' – distinct concepts in our postmedieval understanding, but strikingly blurred in medieval tales of holiness.
I am also interested in inscriptions as an intersection of textual and material culture. Since 2014, I have been an invited member of the Collaborative Research Centre (SFB 933) on 'Material Text Cultures' at the University of Heidelberg. In conjunction with the sub-project C05 on 'Inscriptionality in Medieval Literature', I am currently editing a volume that explores fictive inscriptions on stone, wood, metal, and human skin in medieval European literatures from Scandinavia to Iberia.