Medieval English Studies at Bern covers English literature and culture from the Anglo-Saxon period to the end of the fifteenth century. We take an interdisciplinary approach to our research and teaching, which is fostered through our collaboration with individuals and institutions across the disciplines, joint teaching and study trips (Canterbury, York, London, Paris, St. Gaul) and particularly through our affiliation with the Berner Mittelalter Zentrum, which offers an interdisciplinary lecture series each semester. Ongoing research encompasses concepts of space, authorship, book ownership and literacy, codicology, medieval drama and performance, the art of memory, the body, skin, the five senses, cultural contact and interrelations between texts and visual culture.

We introduce our students to a wide range of Old and Middle English texts and offer training in a variety of specialist skills needed in order to study the many facets of medieval English culture (among them Old and Middle English, codicology, iconographic analysis). We strongly believe in teaching medieval drama through performance and regularly offer "from page to stage" seminars, which have resulted in a variety of productions.
Studies
Commerce, Crafts and Chapels - Study Trip to England, May 2019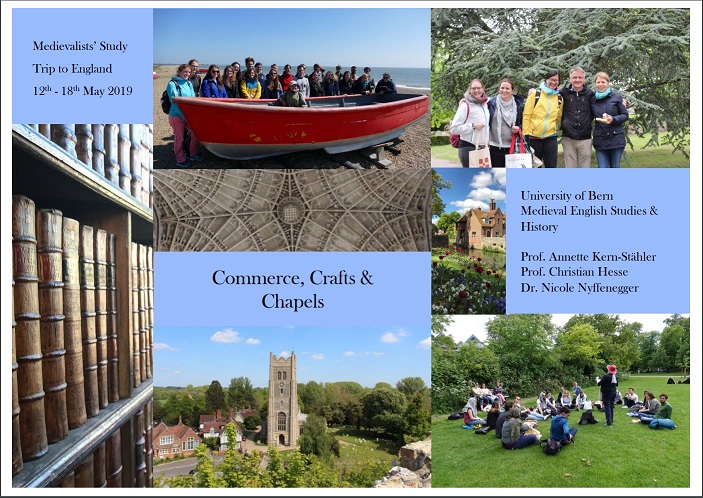 Commerce, Crafts and Chapels - Study Trip to England, May 2019
SAMEMES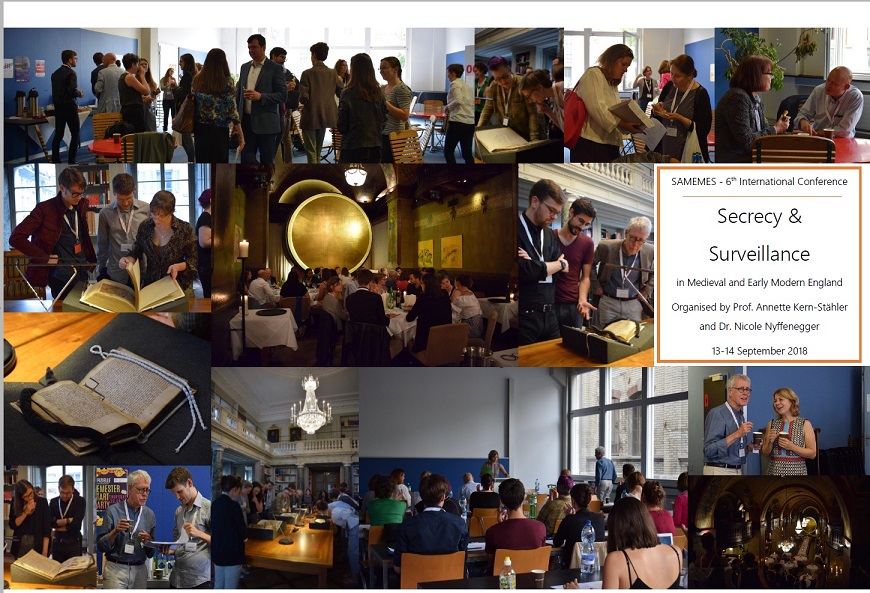 Sutton Hoo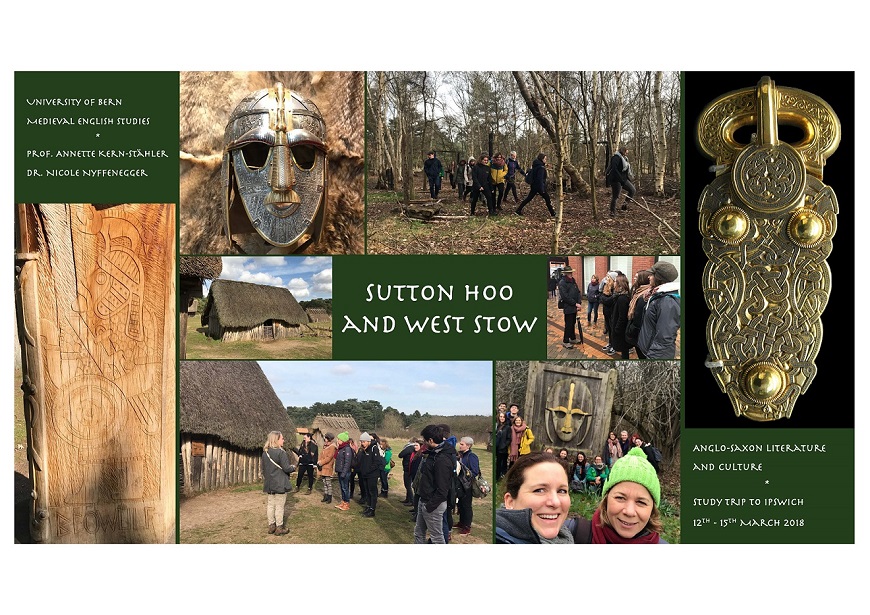 May 2019: Commerce, Crafts and Chapels - Study trip to England
March 2018: Sutton Hoo and West Stow
May 2017 - Study Trip to Lincoln, York, Yorkshire
May 2016 - Study Trip to London
2015 - Study Trip to Norwich
MA Seminar Medieval English Studies
Prof. Dr. Annette Kern-Stahler, Dr. des Kathrin Scheuchzer and students visited Norwich to explore its rich medieval heritage.
2014 - Study Trip to Paris
MA Seminar Medieval English Studies
Prof. Annette Kern-Stähler and Dr. Nicole Nyffenegger in collaboration with Dr. Alixe Bovey and MA in Medieval Studies students from the University of Kent at Canterbury
2013 - Exploring Medieval Artefacts in Canterbury
BA Seminar in Medieval Literature - Study Trip to Canterbury in May 2013
2010 - Students of the English Department Bern performed Medieval Christmas Plays
At the end of 2010, students in Prof. Kern-Stähler's seminar "Performing Medieval Drama" performed a medieval Christmas play at the Historisches Museum Bern. More information about the theatre production can be downloaded here:
2010 - Canterbury Study Trip
As part of their study trip to Canterbury, five MA students from the English Department of the University of Bern recently joined Medieval English Studies Professor Annette Kern-Stähler to walk the final stretch of the Pilgrims' Way in Canterbury, England, to contribute to raise money for charity.